muir woods Shuttle
round-trip shuttle | San Francisco to Muir Woods
We offer a convenient, affordable, and easy to use round-trip shuttle from San Francisco to Muir Woods!

Spend over an hour among the majestic redwoods near San Francisco at Muir Woods National Monument, home to some of the last remaining coastal redwood trees in the world.

Cross the world-famous Golden Gate Bridge, declared "one of the 10 wonders of the modern world."

Our local guide will share history, stories, and recommendations on the Muir woods Shuttle from San Francisco, while you sit back and relax during the ride.

NO ferry, NO UBER, NO RESERVATIONS. Let us take care of all of your transportation needs with our round trip shuttle to Muir Woods from San Francisco!

If you've been wondering how to get to Muir Woods without a car, or simply how to get to Muir Woods from San Francisco without the hassle of hours of public transportation, our shuttle is here to make your trip as effortless as possible!

LOOKING TO ENJOY LUNCH IN SAUSALITO AND EXPLORING SAN FRANCISCO? WE HIGHLY RECOMMEND OUR FAMOUS TOUR + MUIR WOODS.
WHAT TO EXPECT
Our tour guide will meet you at the departure location at your selected time to start your Muir Woods day trip.
After a brief roll call, we'll board the bus to Muir Woods from San Francisco and travel across the Golden Gate Bridge! Along the way, our guide will share with you history of the city, and other useful information for your time in San Francisco!
Upon arrival to Muir Woods you will have over an hour to explore the trails and extraordinary beauty of the some of the last remaining coastal redwoods in the world. At the end of our amazing adventure, we'll drop you off at the same location where you boarded the Muir Woods shuttle, taking you directly from Muir Woods to San Francisco.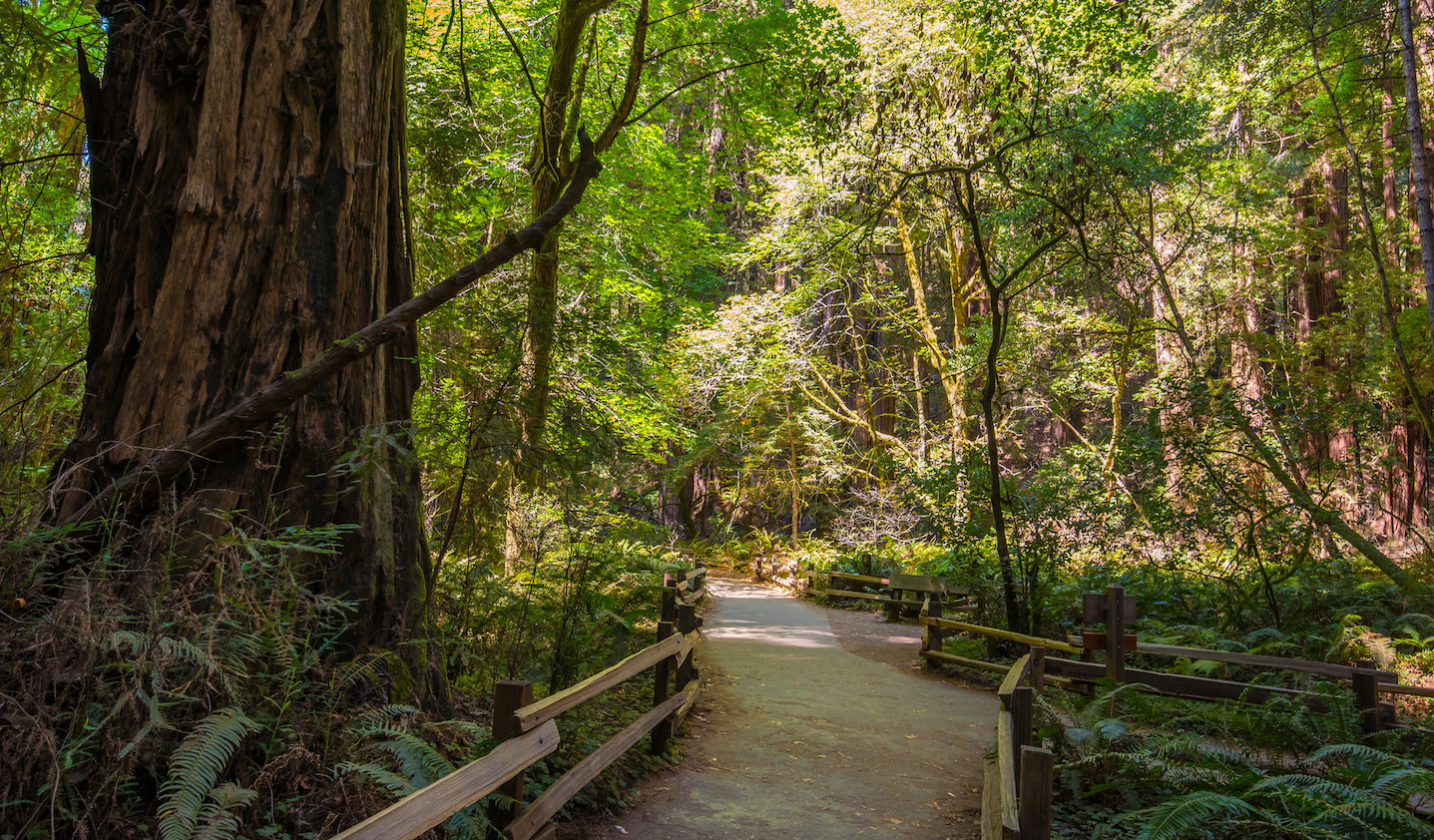 Details
Departure Time: 1pm & 2pm
Departure Location: Fisherman's Wharf - 2800 Hyde Street
Estimated Return: 5pm-6pm (return to same location)
Cost: $55 per person

Reminder : An additional fee applies to enter Muir Woods
-Adults: $15 -Children: FREE (15 and under)
The following National Parks Passes allow one adult, plus three guests free entry to Muir Woods
-Annual Pass, Active Military Pass, Senior Citizen Pass, Access Pass, Volunteer Pass