Alcatraz + Electric bike tour combo
See it all on this tour! This is an exhilarating, state of the art electric bicycle adventure around the entire city in just 5 hours, then take an afternoon ferry to Alcatraz! You can effortlessly climb San Francisco's treacherous hills to see the city's most beautiful sights. We travel through many of the neighborhoods off limits for tour buses to give you an authentic SF experience. This tour features the official Alcatraz audio tour
You will visit these iconic sites on your tour:
Official Alcatraz tour
Golden Gate Bridge (Extended Stop)
(San Francisco's Icon)
The Famous Painted Ladies
(Alamo Square -Full House Houses!)
Haight-Ashbury
(Home of the Hippie Movement)
Golden Gate Park
(An Urban Oasis)
The Marina
(A Sailor's Paradise)
Chinatown
(Largest Chinatown outside Asia)
North Beach
(Little Italy, Cafe Trieste)
Fort Point
(Gorgeous Waterfront Views)
Aquatic Park
(Great views of Alcatraz)
Palace of Fine Arts
(A Greek/Roman Tribute)
City Hall
(Beautiful Beaux Arts Building)
Ocean Beach
(Popular Surfer Spot)
Sea Cliff
(Former home of Robin Williams)
Legion of Honor
(Fine Arts Museum)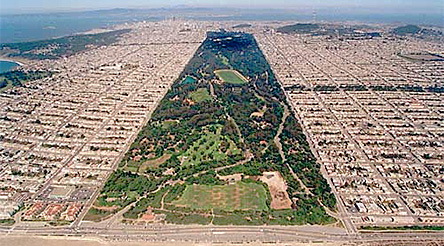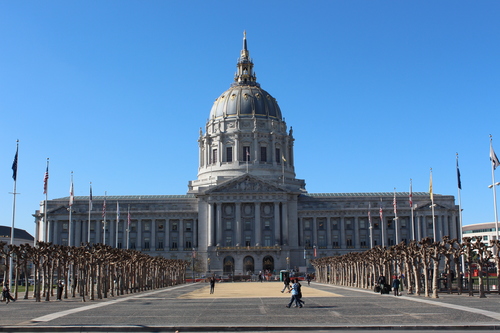 Tour Departs: 9:00am daily from 782 Columbus Ave

Tour Returns: Approximately 2:00pm

How Long: 6 Hours
Lunch: 1/2 hour break

Tour Size: 8 riders maximum
Price: $109 per adult*
* Price includes Alcatraz entrance fee ($35.50 - Adult, $21.75 - Children). Anyone over 18 must have a government issued ID to board Alcatraz ferry.